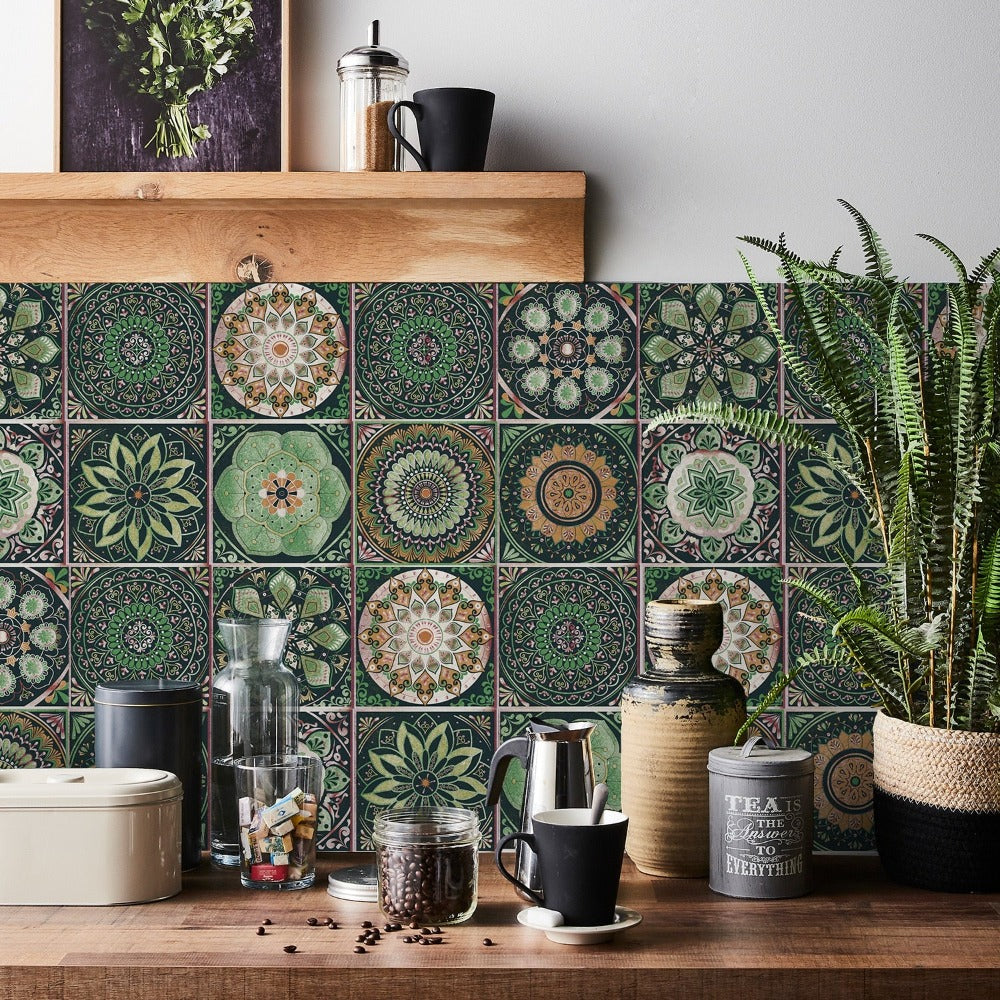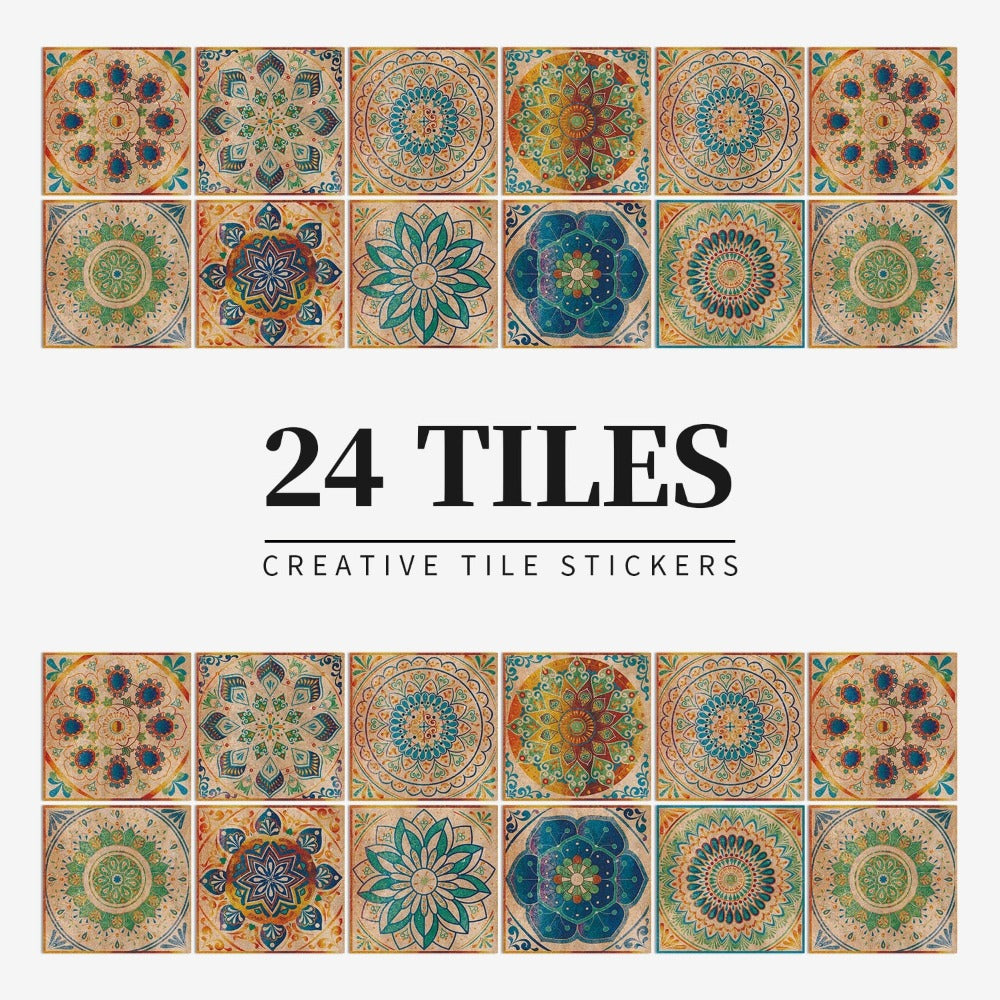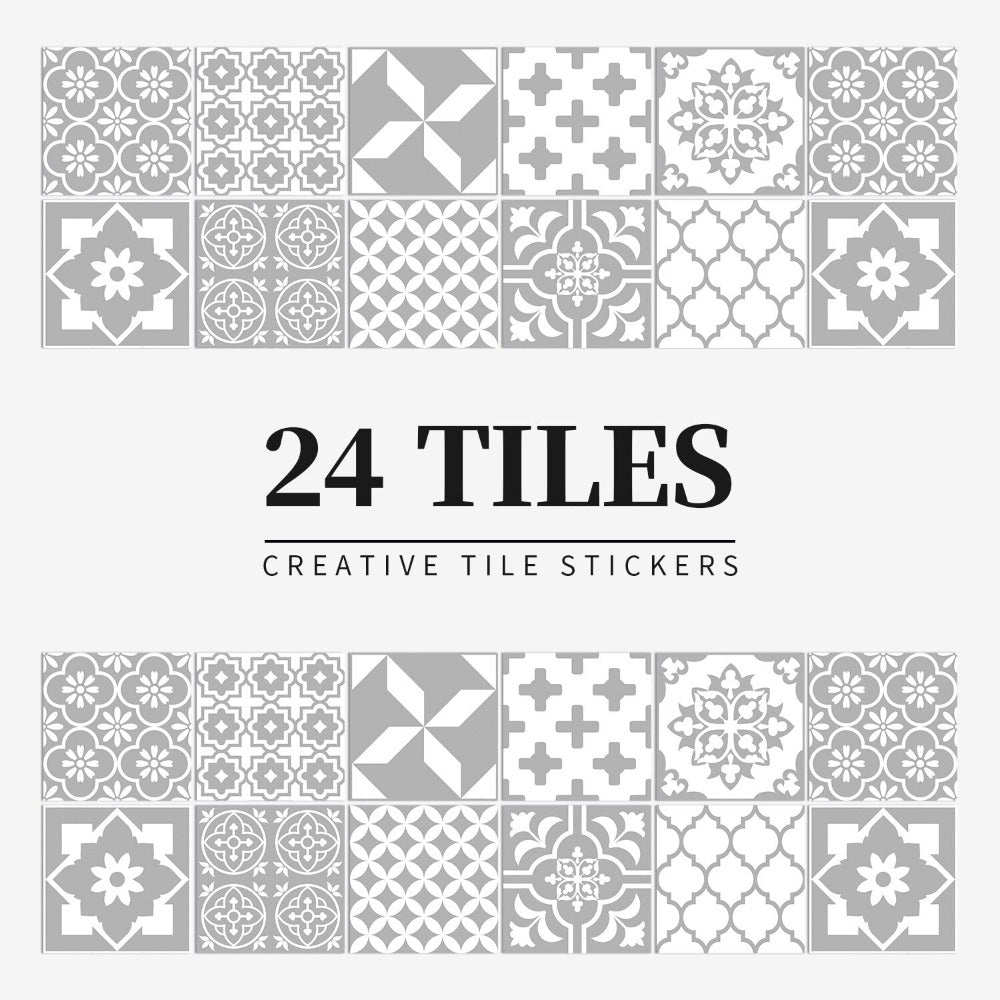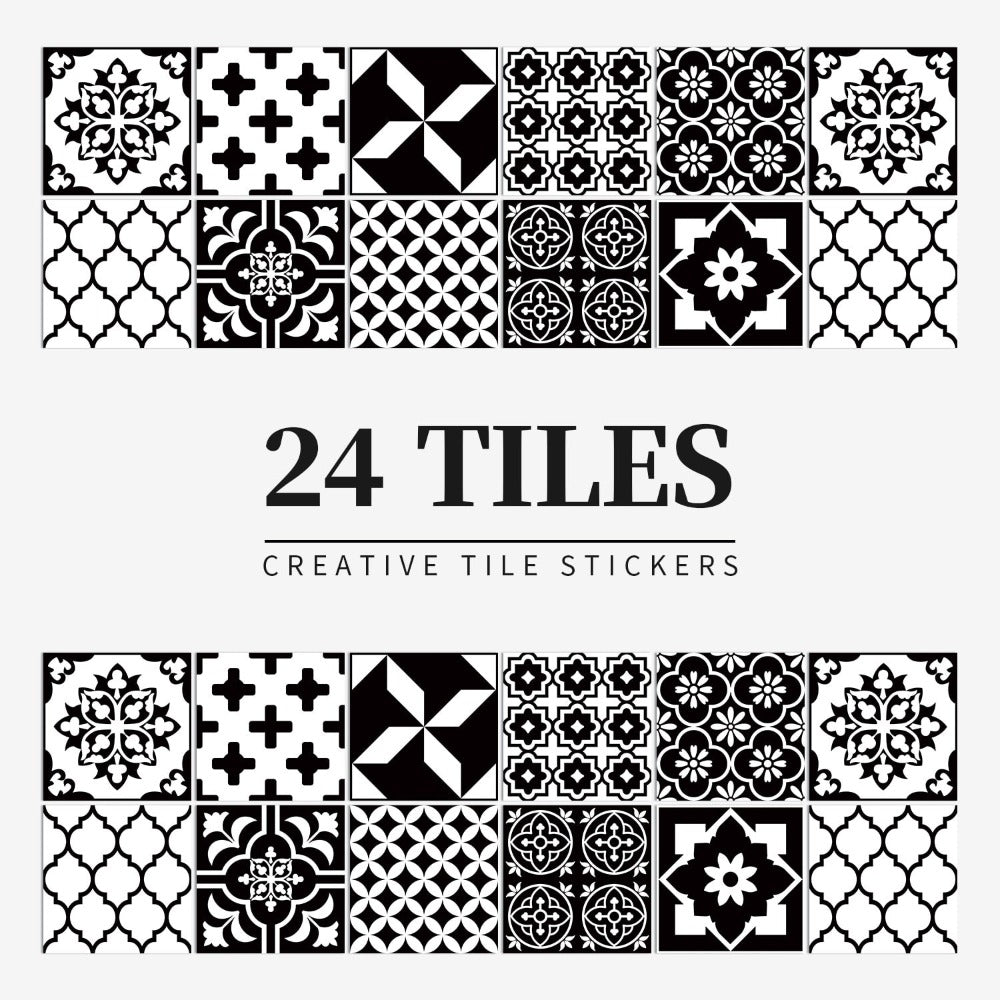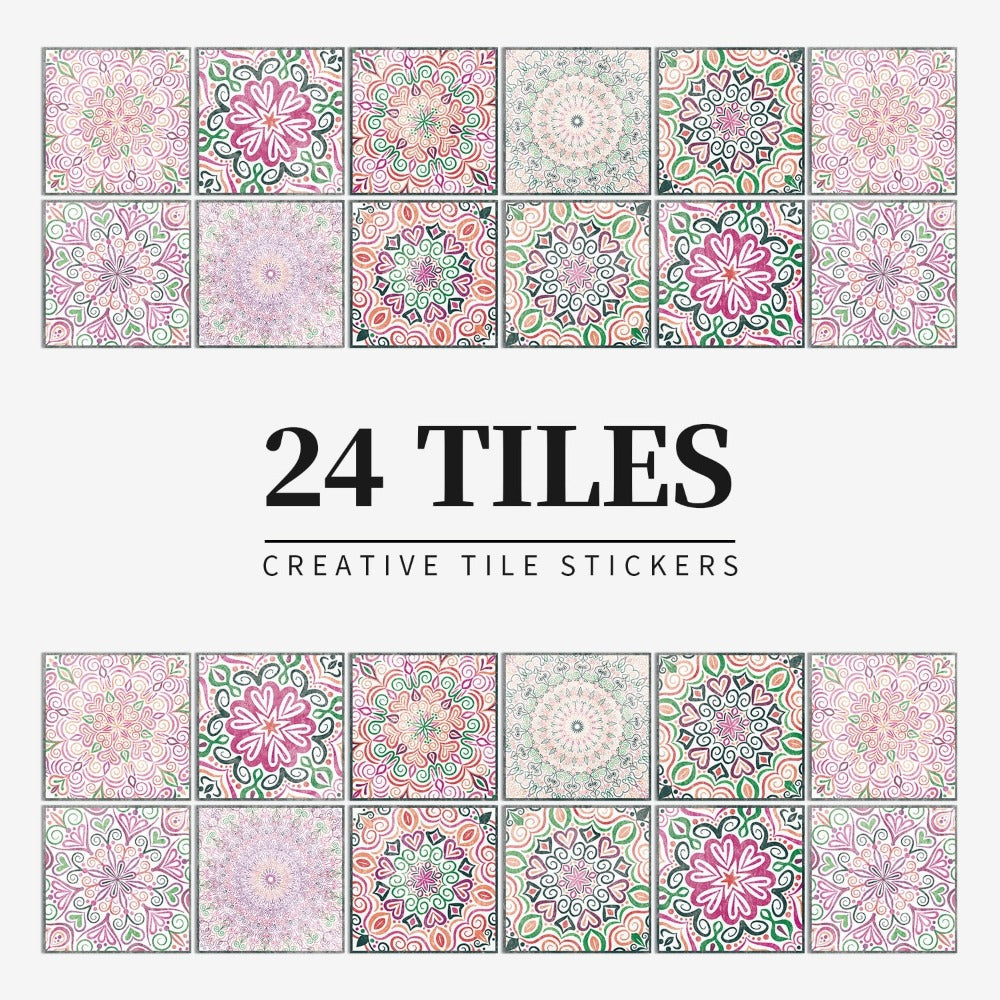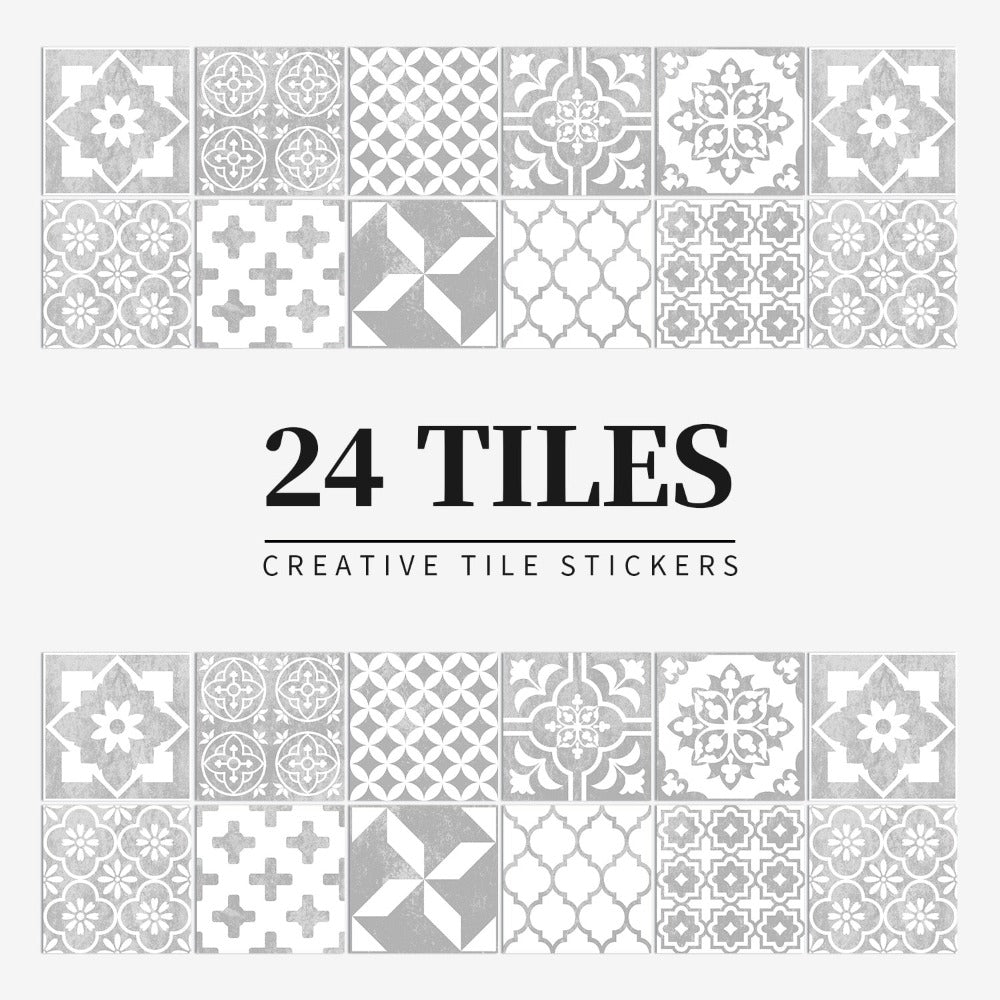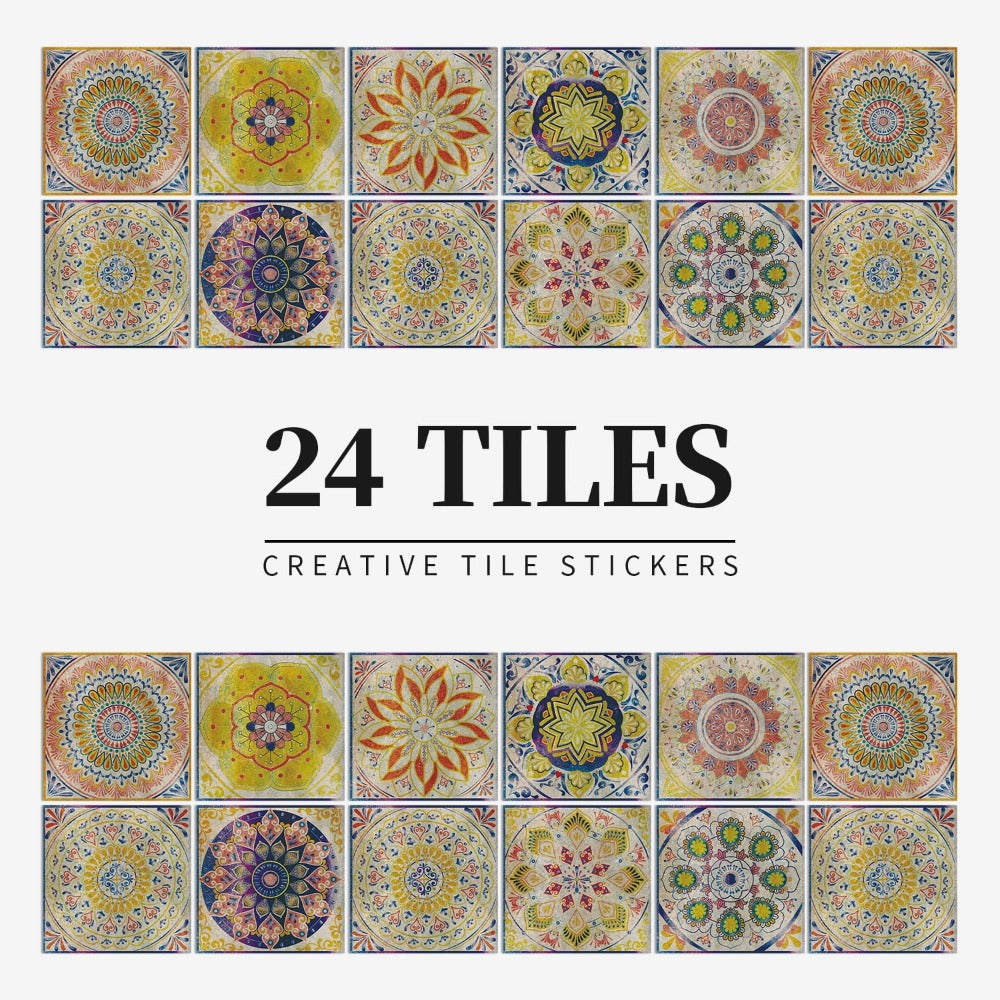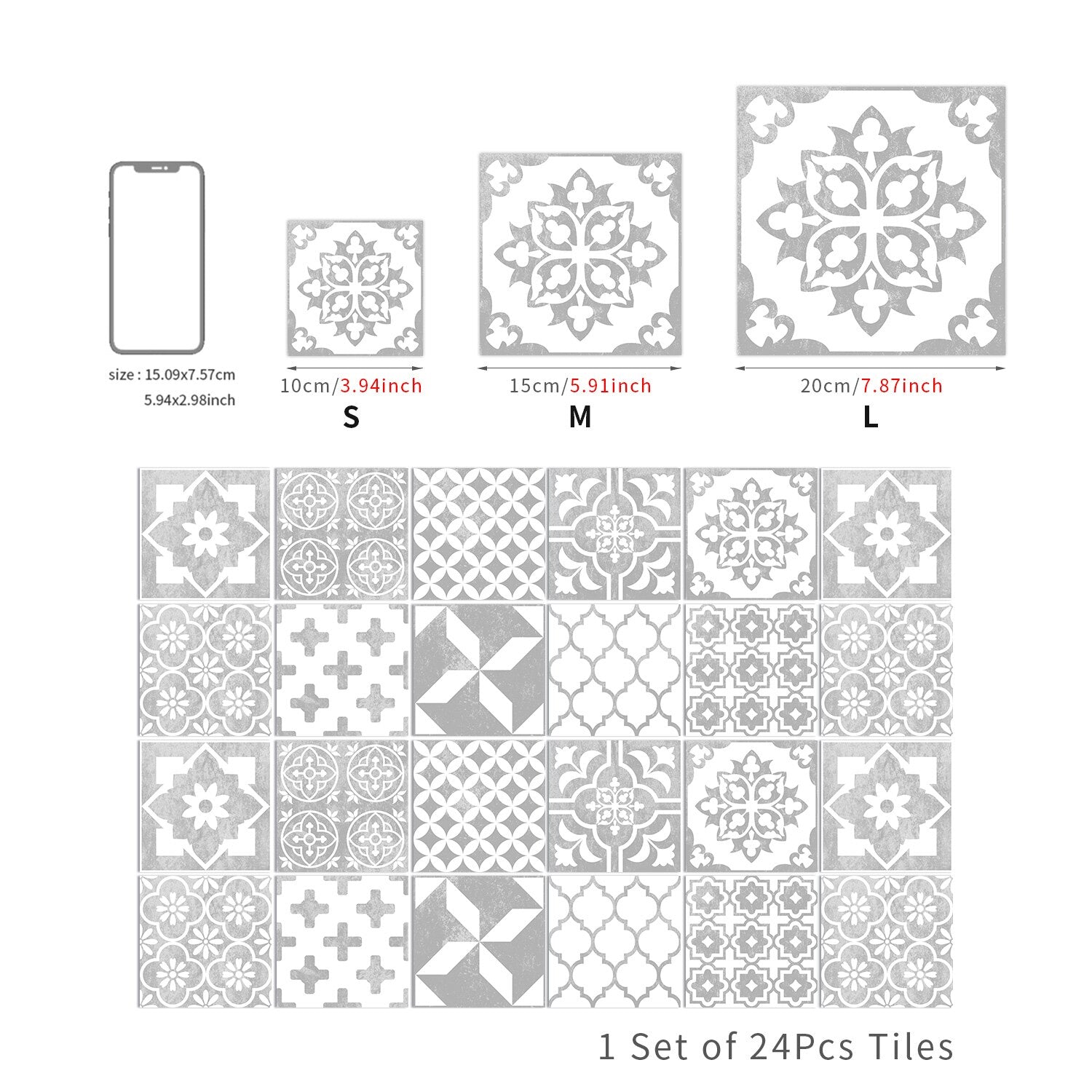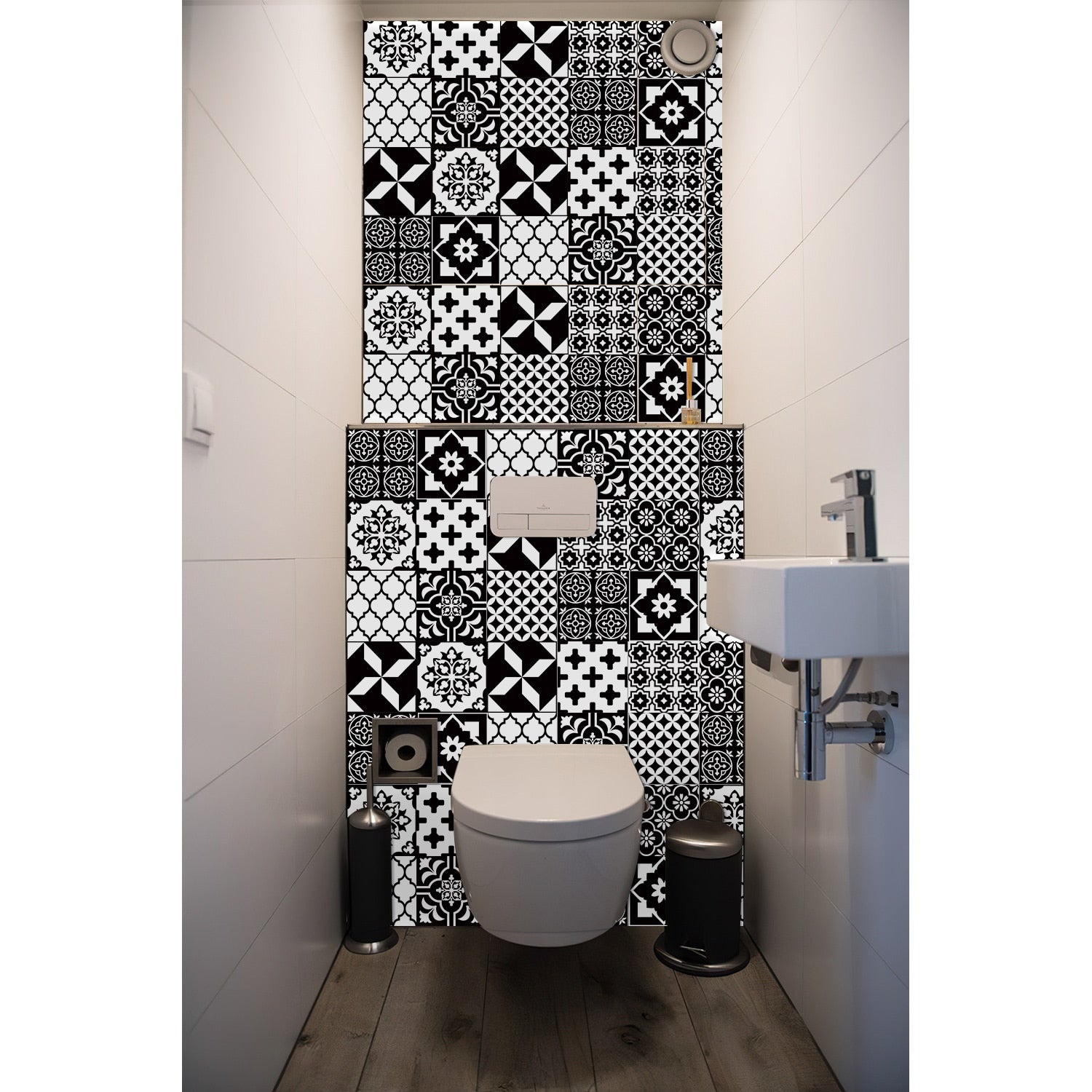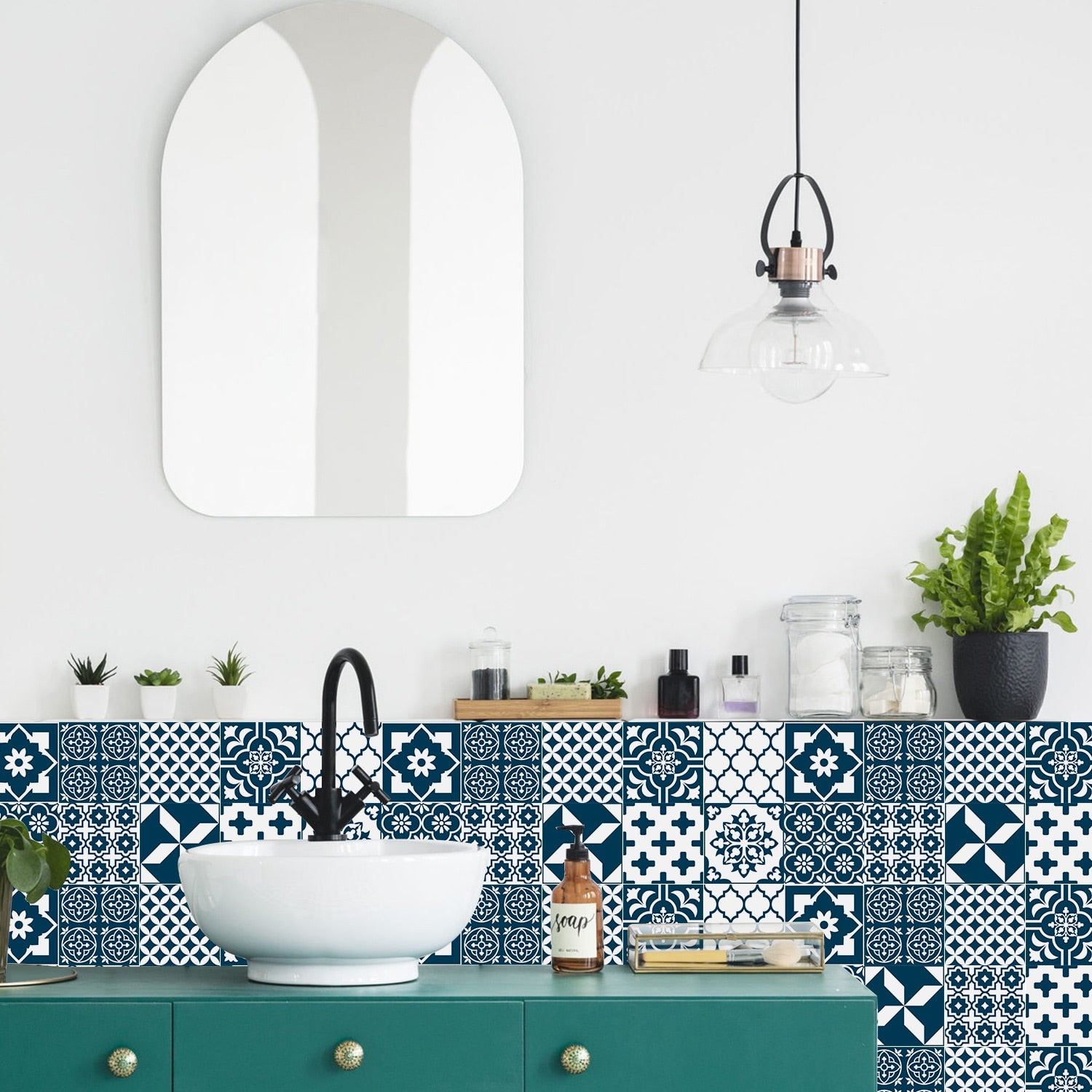 24 Pieces Retro waterproof tile Wall Stickers ( Self-Adhesive ).
$27.50
Regular price
$34.90
off
Description :
Motivate Cooking Creativity:

 

inspire your cooking creativity by adding a touch of elegance and artistic flair to the kitchen space.
Kitchen Mindfulness:

 

create a kitchen space that promotes relaxation by the calming and repetitive nature of the mandala designs. 
Personalized Kitchen Décor:

 

promote a unique and visually appealing kitchen space using different options and color schemes. 
Kitchen Feng Shui: The symmetrical and balanced nature of mandala patterns can promote positive energy flow and a sense of well-being in the kitchen.
Kitchen Wellness and Self-Care:

 

The visually pleasing mandala patterns can contribute to stress reduction and promote a sense of self-care.
Mindful Eating Environment:

 

induce a sense of balance, create a calm atmosphere where your family enjoy dining.
Follow these steps to install the tiles:
1. Clean the surface to ensure it is flat and free of dust or stains
2. Measure the size and cut to the required size if needed
3. Partially peel the back film and stick the sticker. Use a plastic smoother and slowly tear the back film.
4. Wipe the installed tiles with plastic smoother. Use a hear dryer to heat the glue on the tile to make it firmer. Focus on the edges.
24 Pieces Retro waterproof tile Wall Stickers ( Self-Adhesive ).
$27.50
Regular price
$34.90