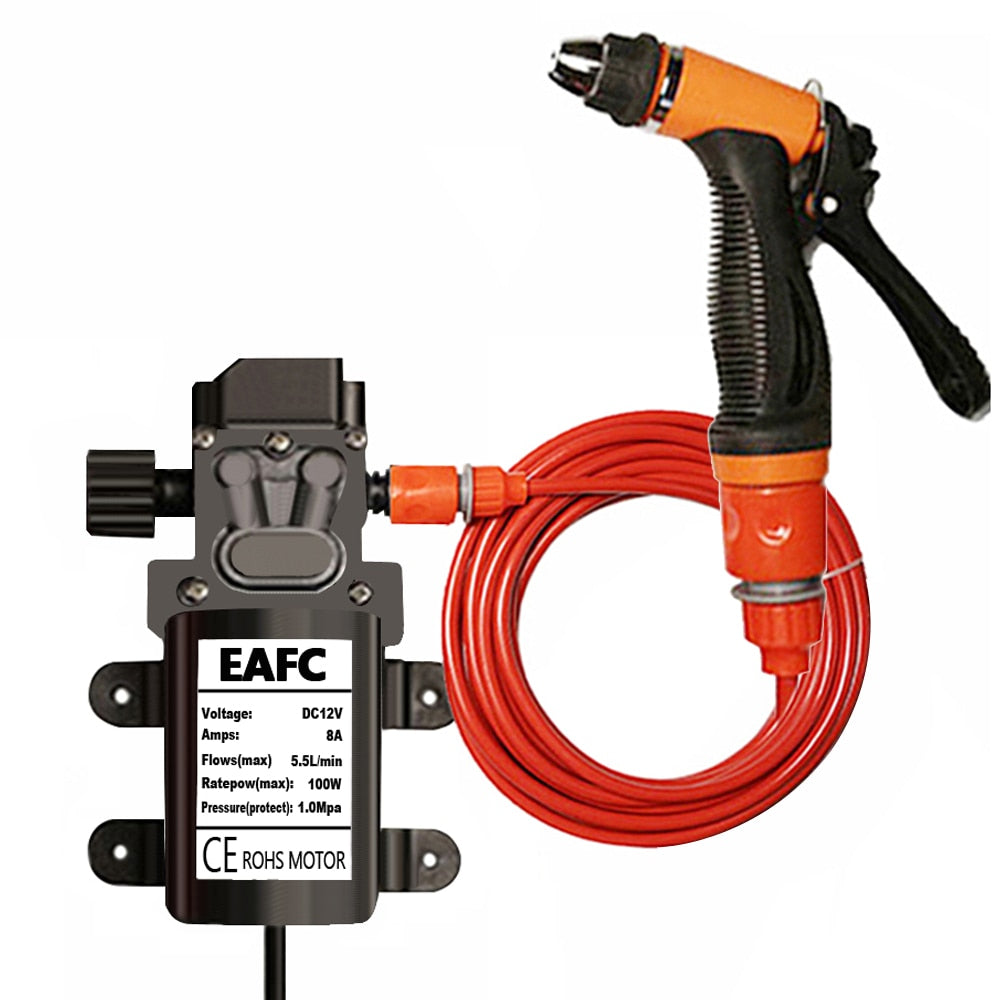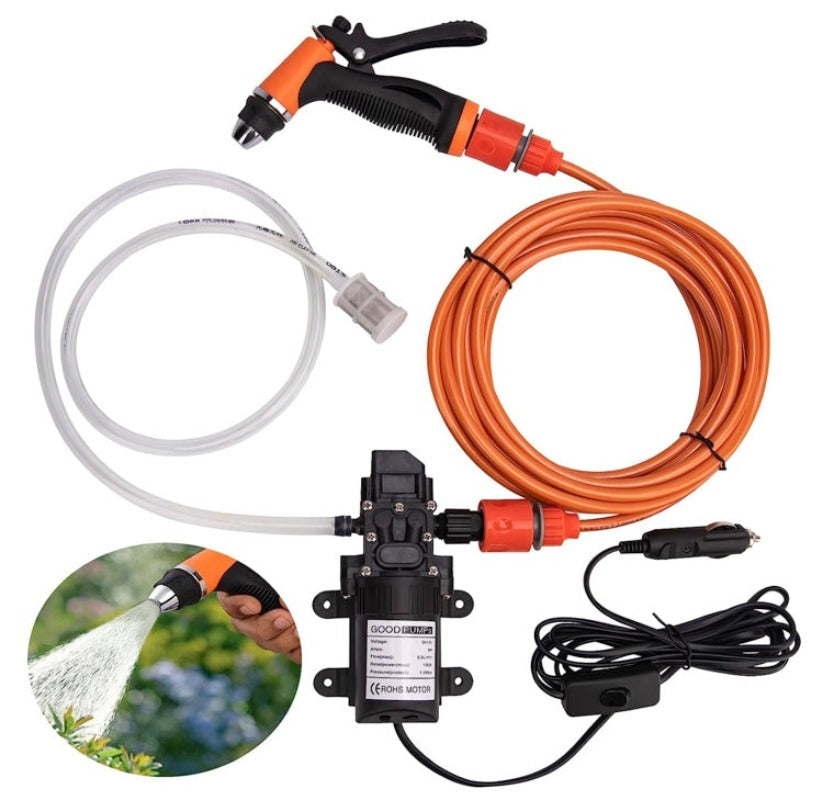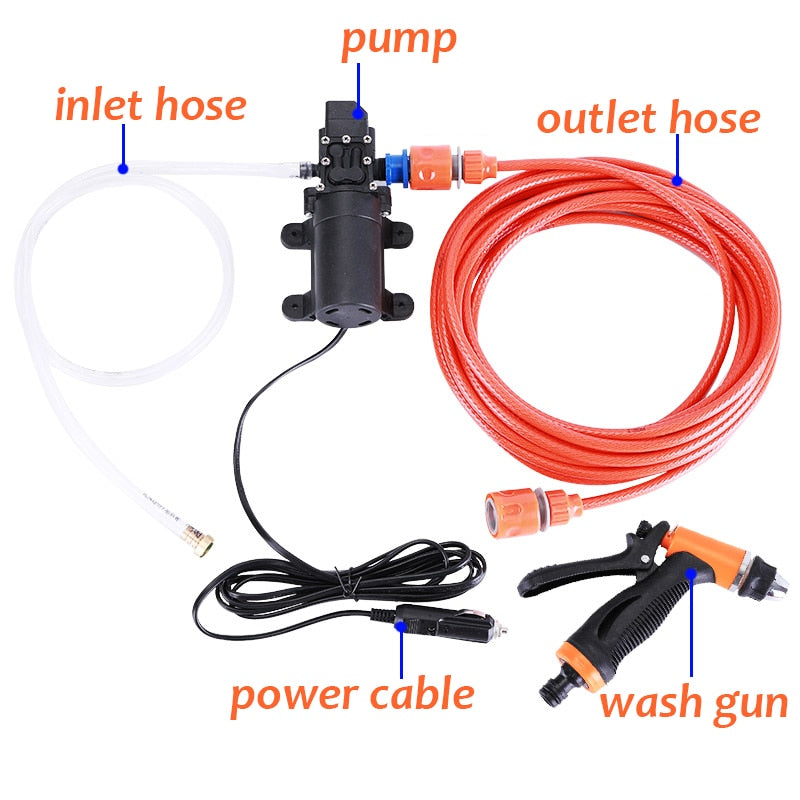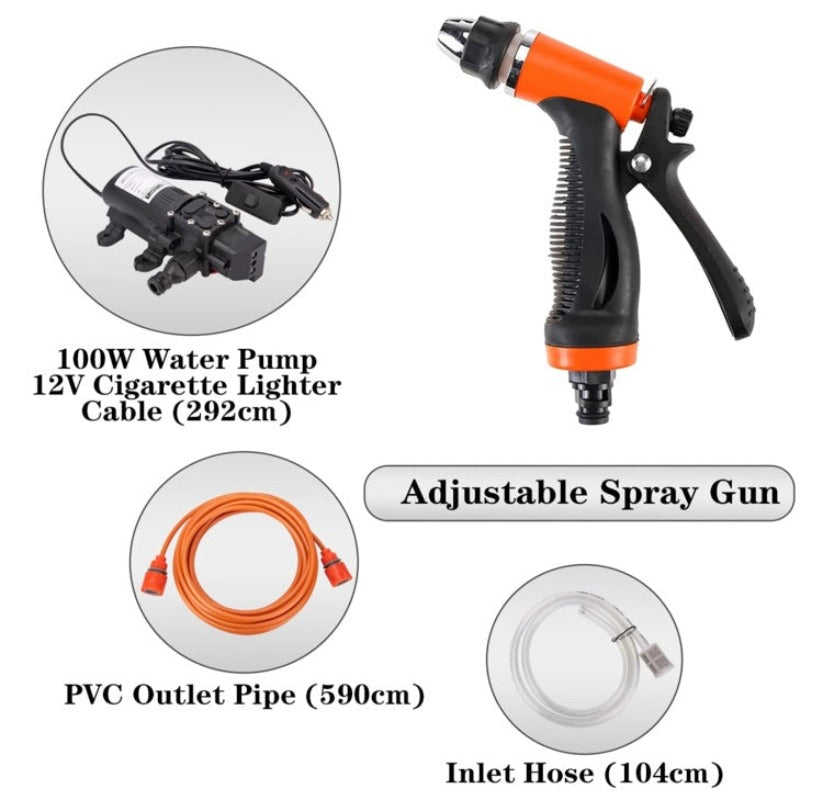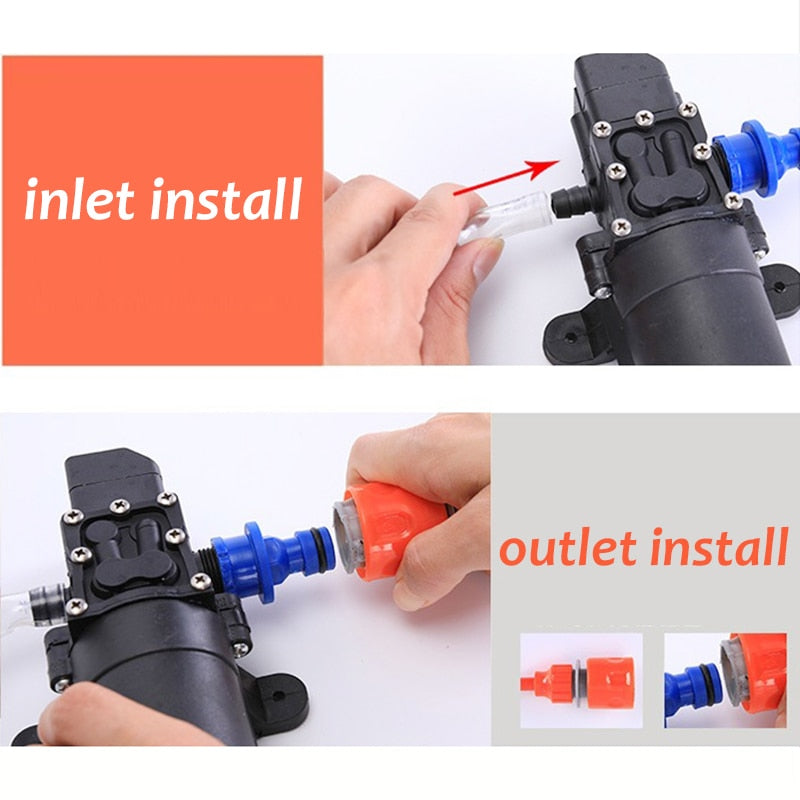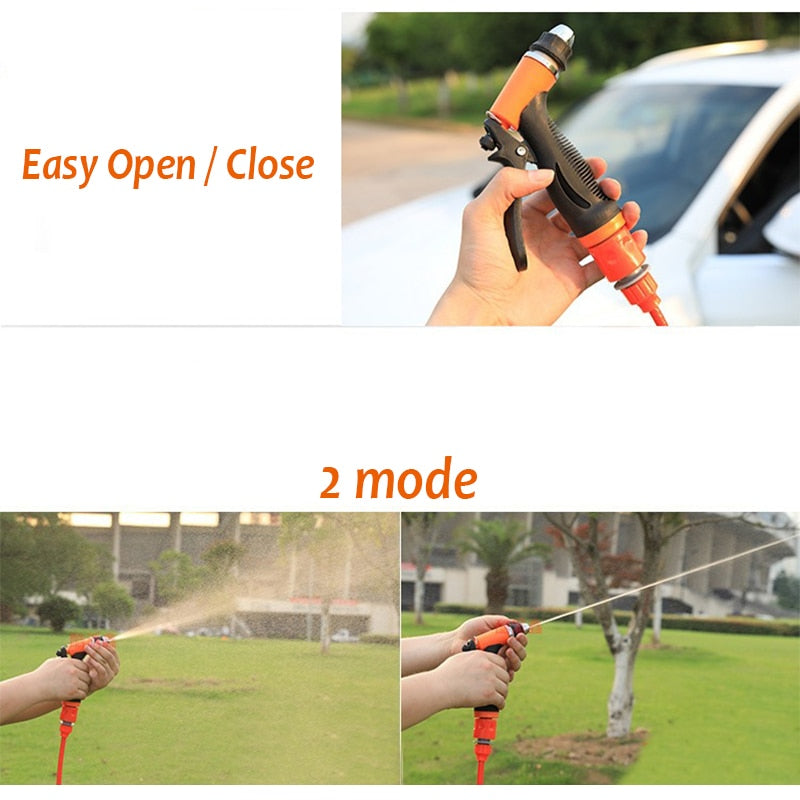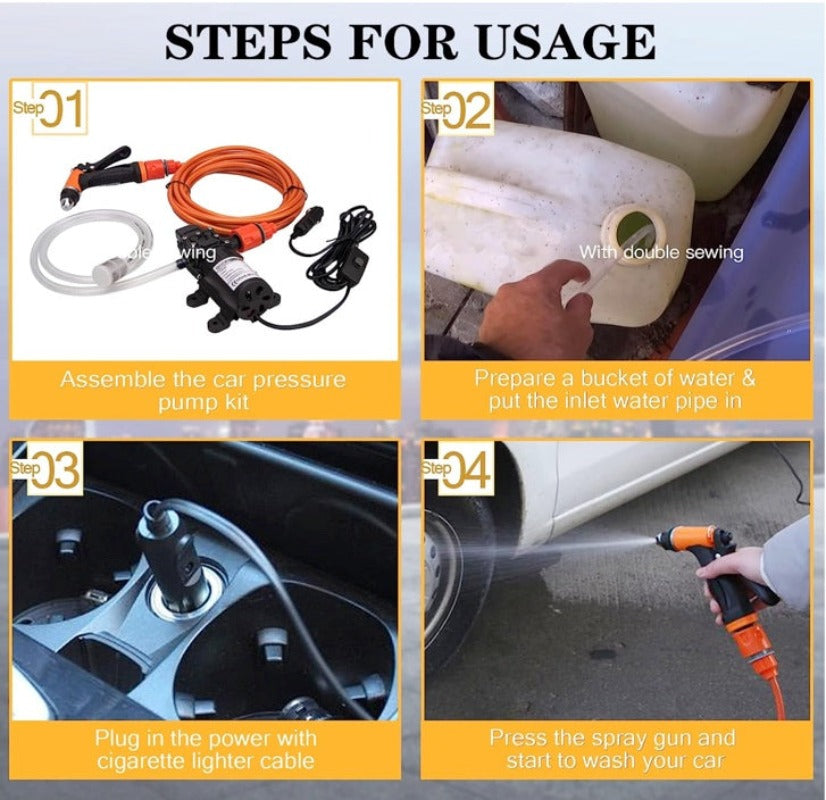 Electric Portable high pressure car washer .
Description :
With Water Pipes

:

Yes

Water Spray Type

:

Water Column

Water Pipes Length

:

5-10m

Origin

:

Mainland China

Nozzle Material

:

Alloy

Interface Material

:

Alloy

Handle Type

:

Finger Grip

Compact And Easy To Carry: The Car Cleaning Wash Pump Electrical Washer Kit weighs about 1.09kg, the electric pump length: 16.5cm, width: 10cm; 

The light weight and small size design of the electric car washer pump kit makes it easy to carry and store outside.

Portable Intelligent Electric Pressure Washer Pump Application--DIY cleaning your car, bike, boat, lawn mower, patio, walls or garden watering, showering pets and more.

Powerful Water Pressure And Water Saving: The 12v Portable Car Wash Pump is designed with paint-preserving water pressure, and high-frequency shock waves help you wash your car quickly. 12V electric pressure washer pump saves up to 80% of water than ordinary car washes. It is easy to use and ideal for car washing.
Electric Portable high pressure car washer .