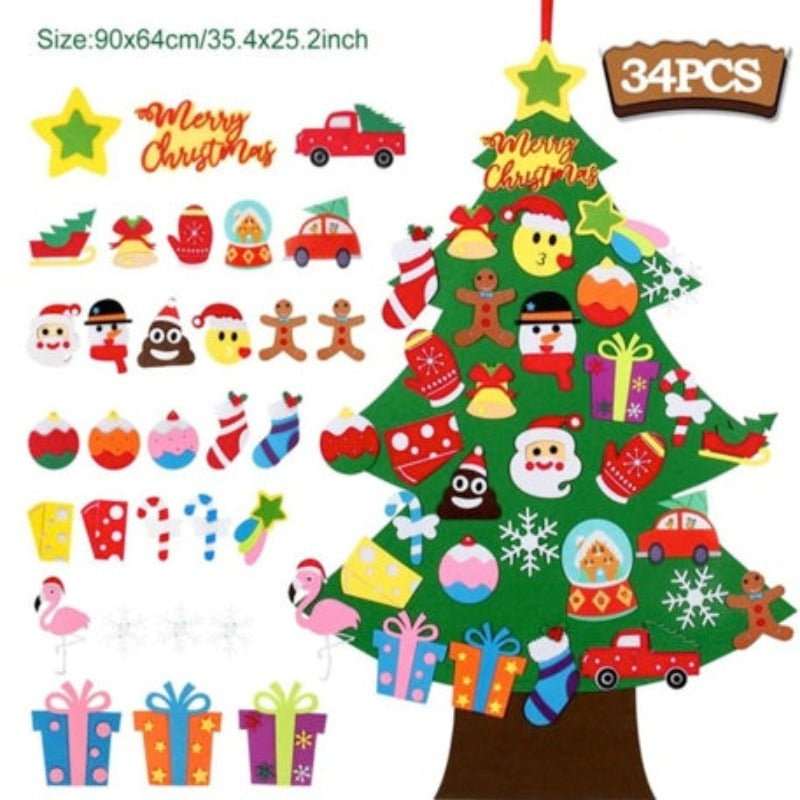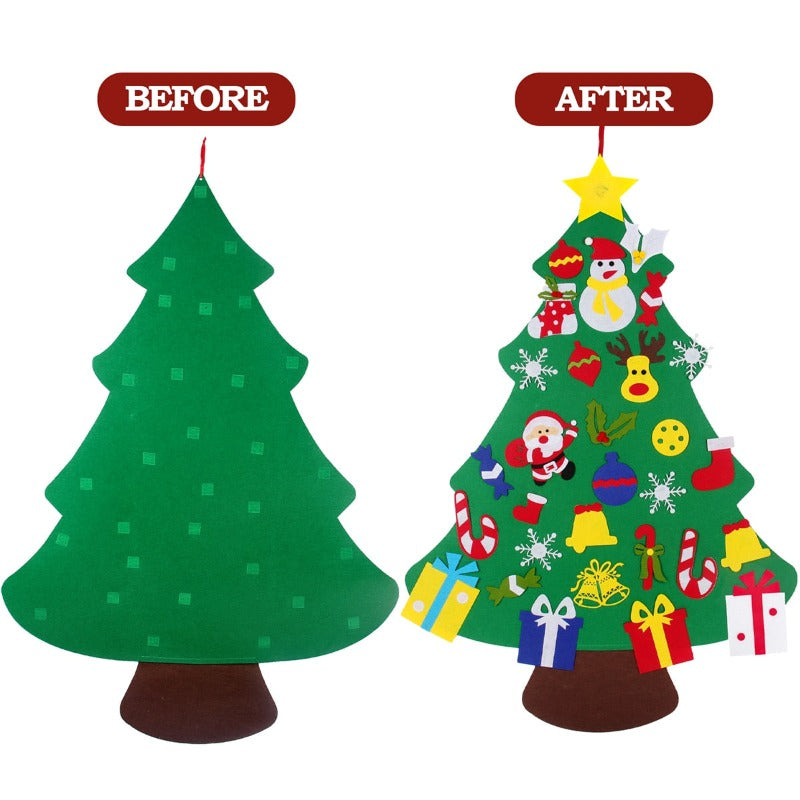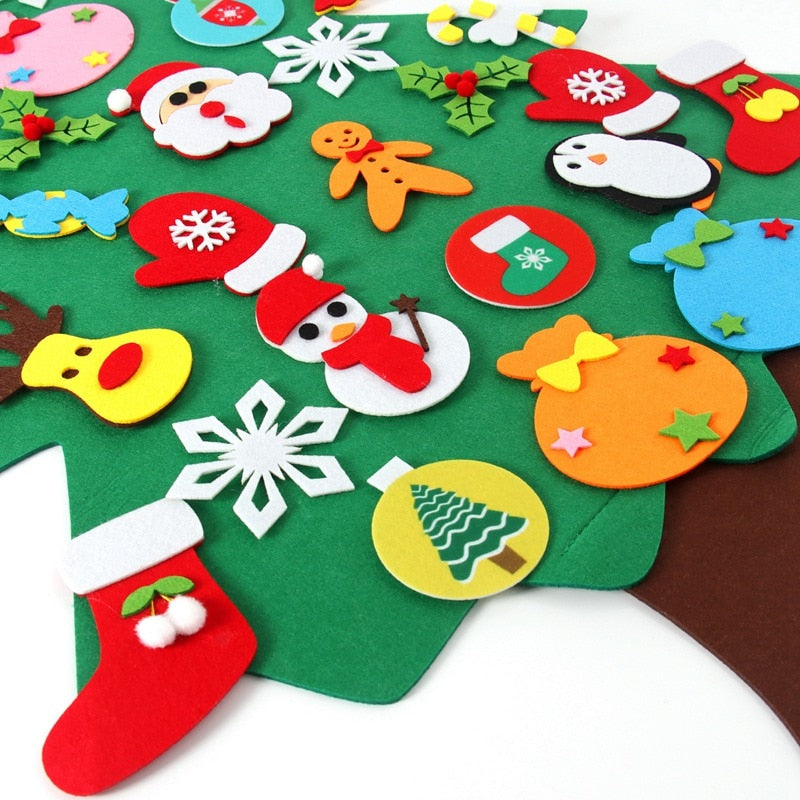 DIY christmas tree for kids 34 pieces 35 in * 25 in
Description :
DIY Different Style Christmas tree Makes You and Your Family Closer.

This DIY Xmas tree is with different Christmas symbol hanging ornaments, which are in bright colors and with cute patterns. You can try different combinations with your son or daughter, which not only can improve their hands-on ability and creative capacity but can make you get closer to your family.

DIY you own style Christmas tree felt freely and have a good time with your them.
Wonderful Christmas Gift for Your Family as Christmas is coming now, are you finding a creative gift for your son or daughter? If the answer is yes, you'd better not miss this item.

This Christmas DIY tree will be perfect gift for them, which is easy for them to reach and play, allowing them to freely stick ornaments on anywhere.

Besides, DIY this Christmas tree by themself will make them feel great sense of achievements through creating Christmas home decoration.
Christmas Tree decorating Every Corner, Just stick the small decorations to the tree ,and then DIY your own style Christmas tree decoration.

With the red hanging rope on the top, you can hang it on the wall, door, refrigerator, window,children's room, kindergartens, classrooms,and anywhere. It is a perfect decoration choice for Christmas parties. You can paste the small decorations first and then hang it up or hang up the Christmas tree first and then past the small items.
DIY christmas tree for kids 34 pieces 35 in * 25 in