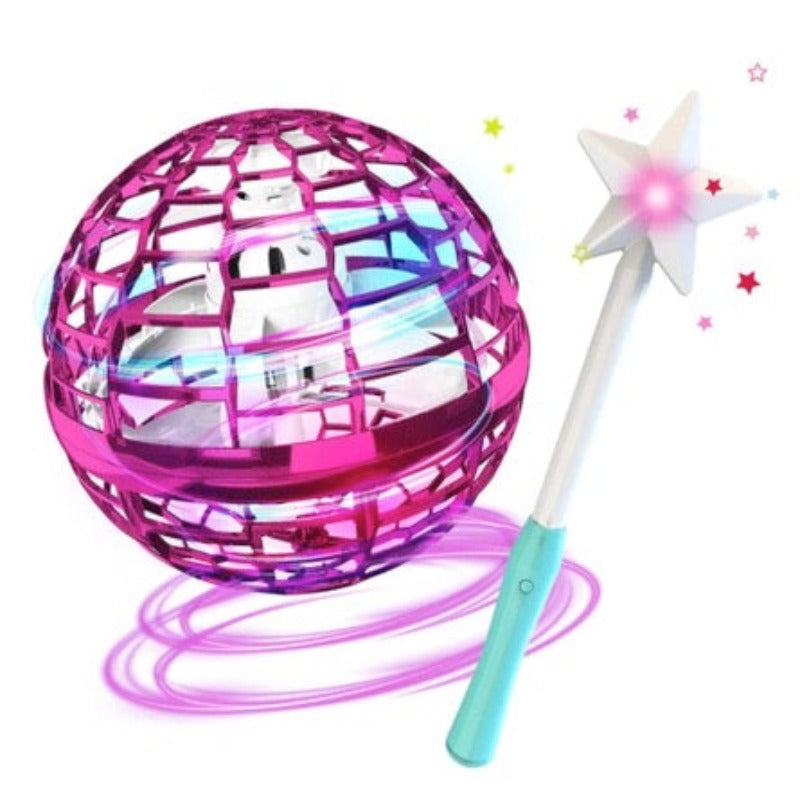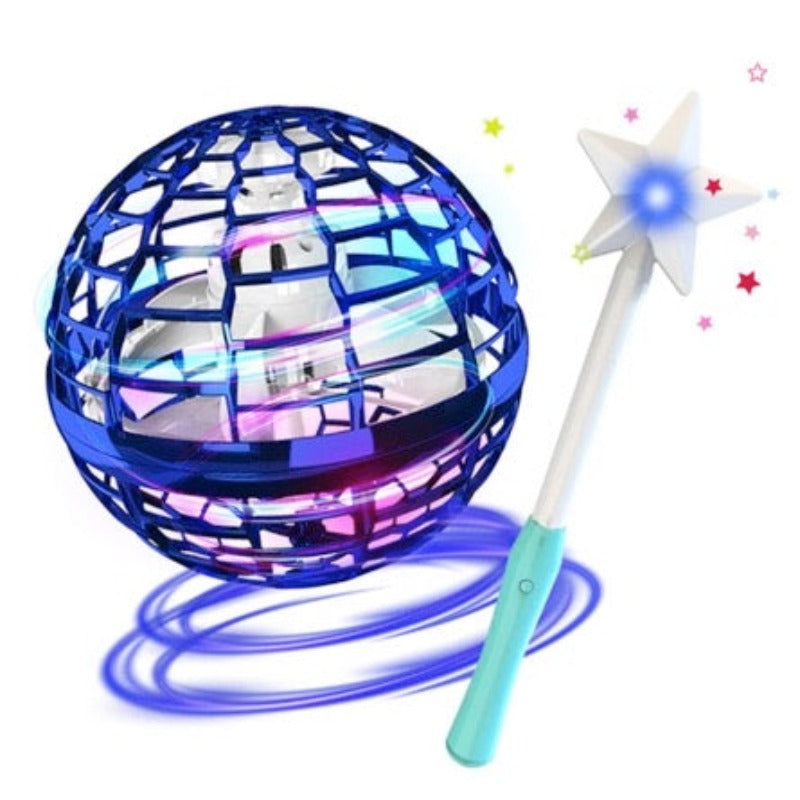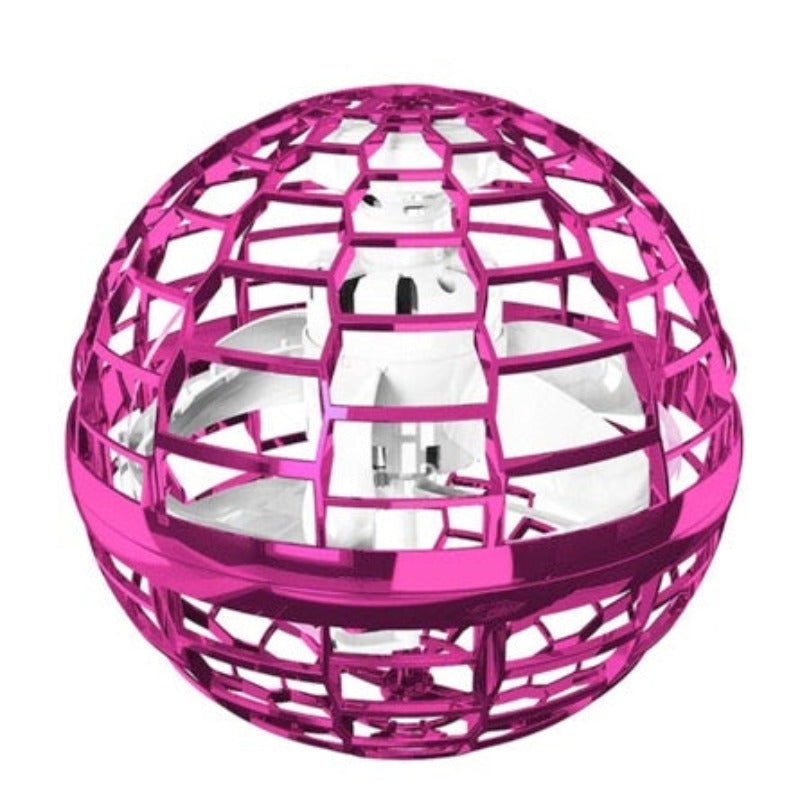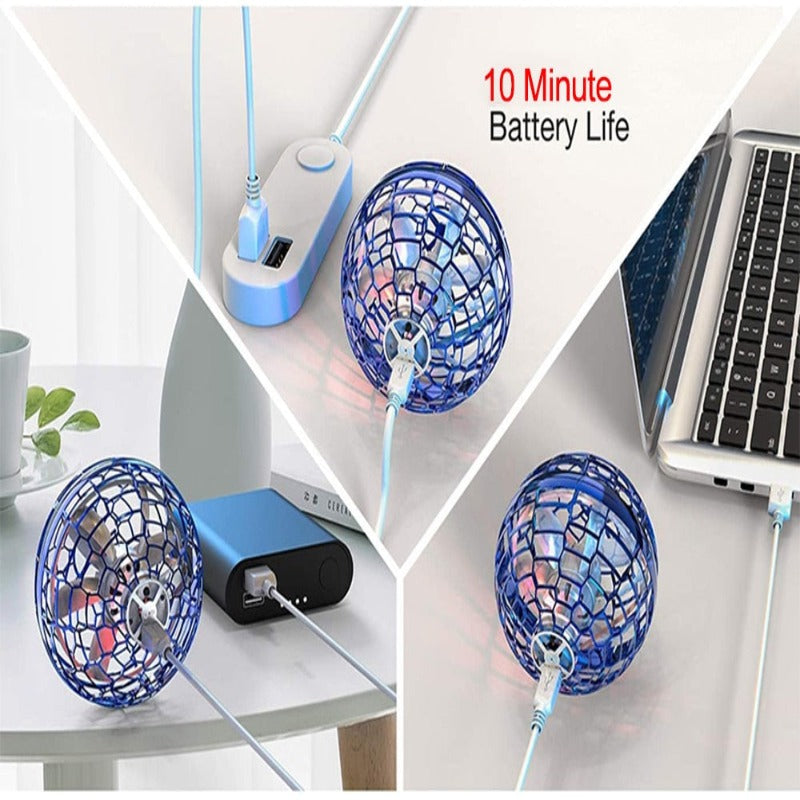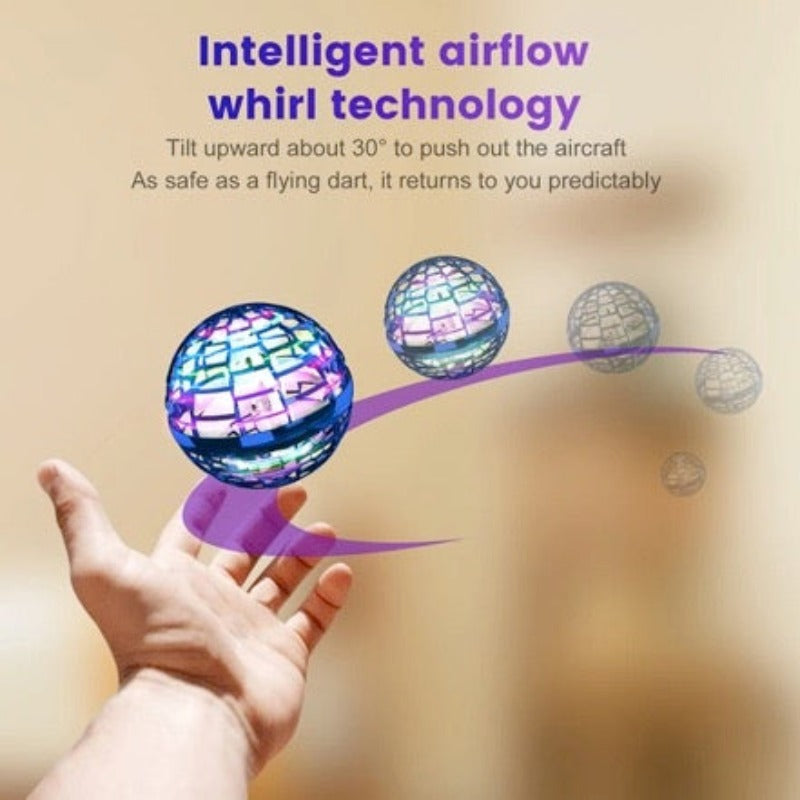 Magical flying ball spinner with LED light christmas gift
SHAKE IT TO MAKE IT WORK!
Your family will love playing with this unique toy! 
The lightweight and compact Sky Flying Ball is an amazing kiddie toy that they'll fall in love with.
It's great for home and outdoor spaces since it's easy to take along wherever you go. And it won't take up any room in your bag if you're headed to the beach, park, or other outdoor events.
The colorful LEDs, combined with the ball design , are like a neon shooting star.
They are definitely the most attractive flying toy.
It is dazzling in the flight at night, and in the daytime, the bright color of the flying ball will not be hidden. 
The LED magic flying ball can accompany you day and night, hiding the fun of children.
Size: 9.5x9.5x9.5cm
Battery Capacity:200mAh
gross weight :156g
net weight:27g

Ages: suggest 6+ years old.
Charging time: about 25 mins.
Playing time : about 8-10 mins.

Package include:
1×Flying ball Pro
1×USB Power Cord
1x Instruction Guide
With original box.

RECHARGEABLE FLYING TOY

Built-in battery, rechargeable. It takes about 25 minutes to charge and about 10 minutes to play.
Magical flying ball spinner with LED light christmas gift