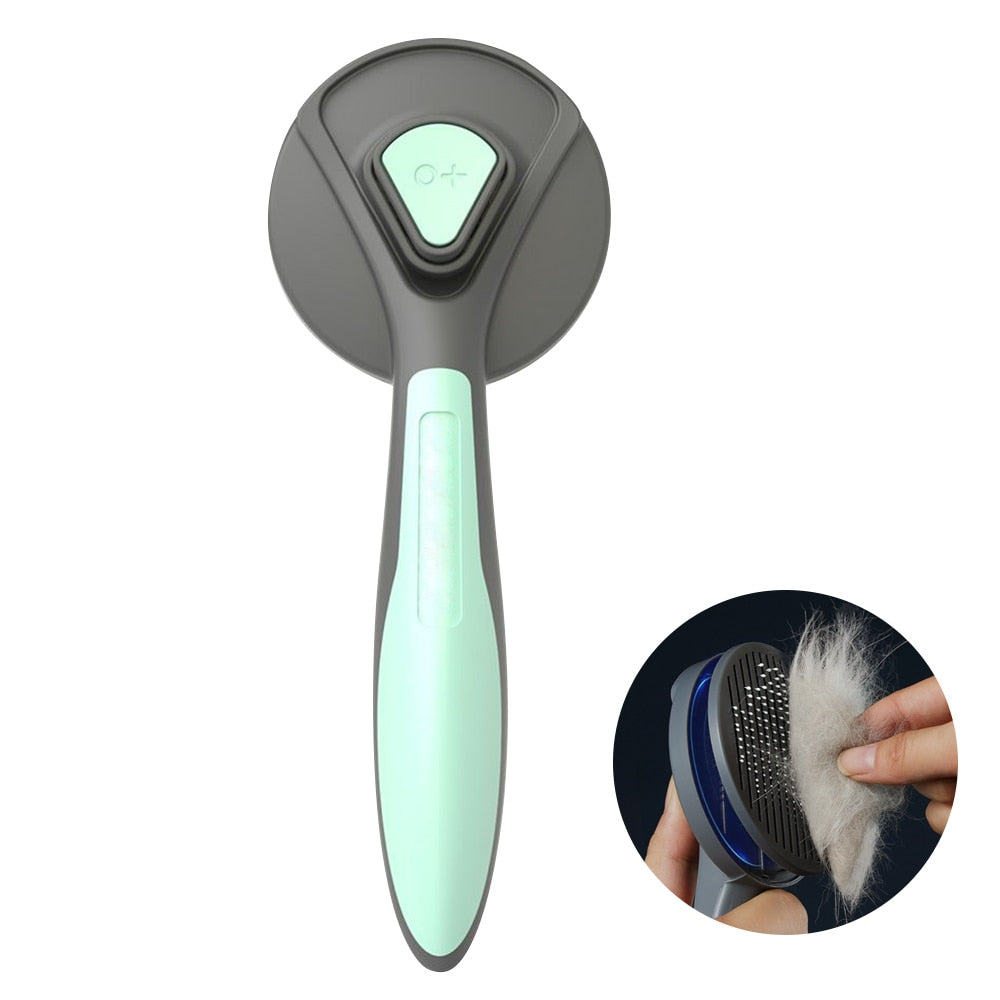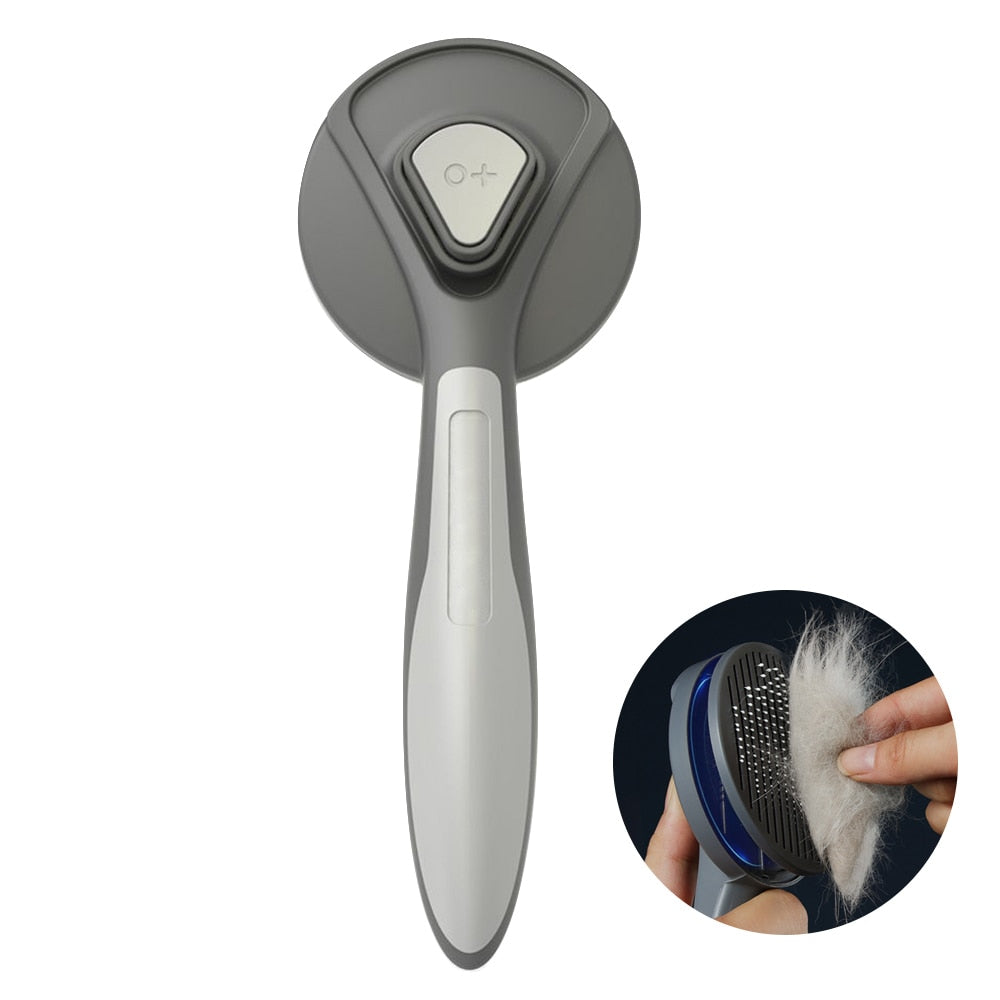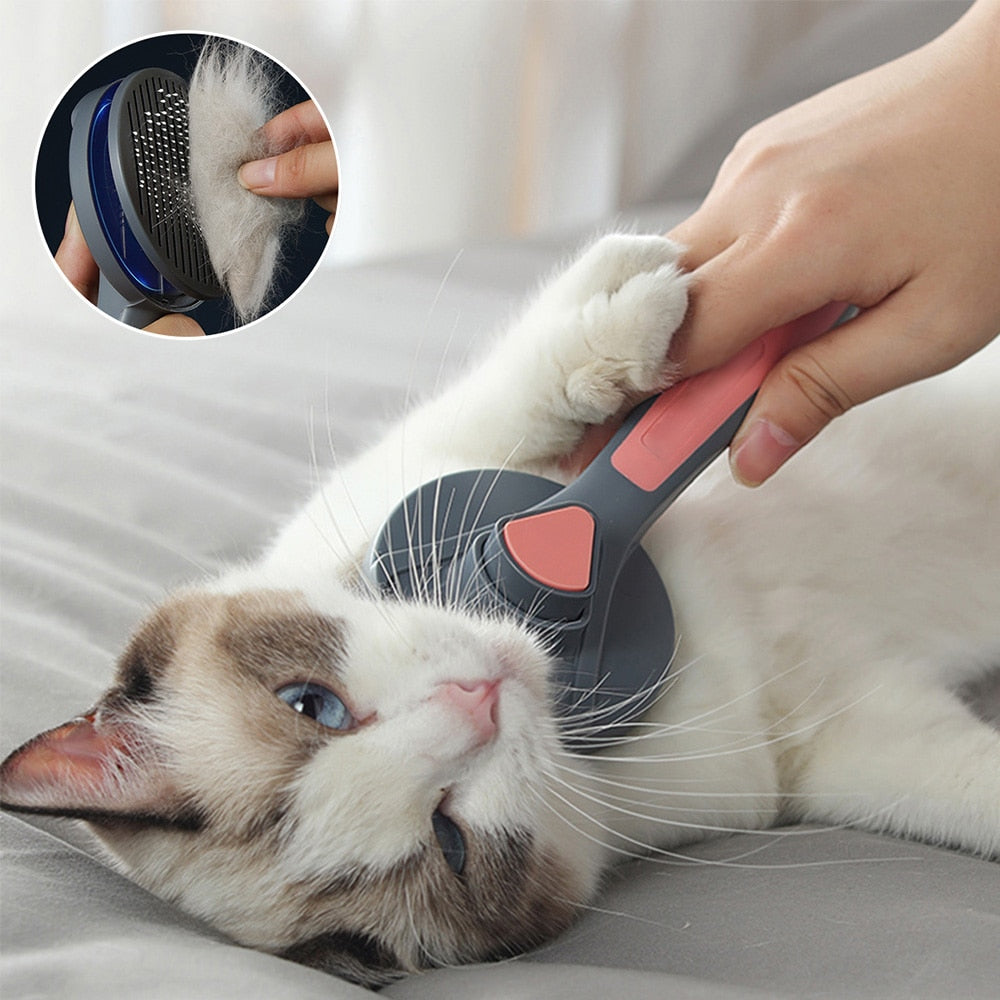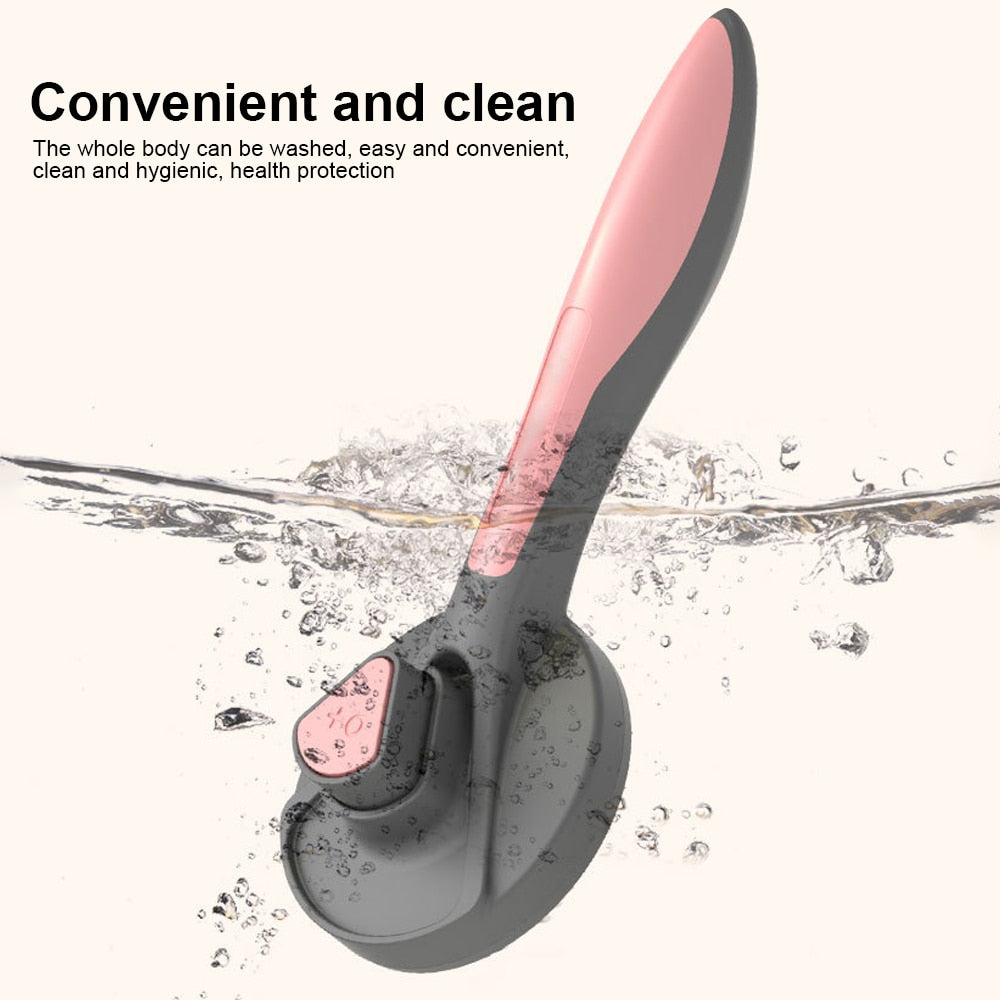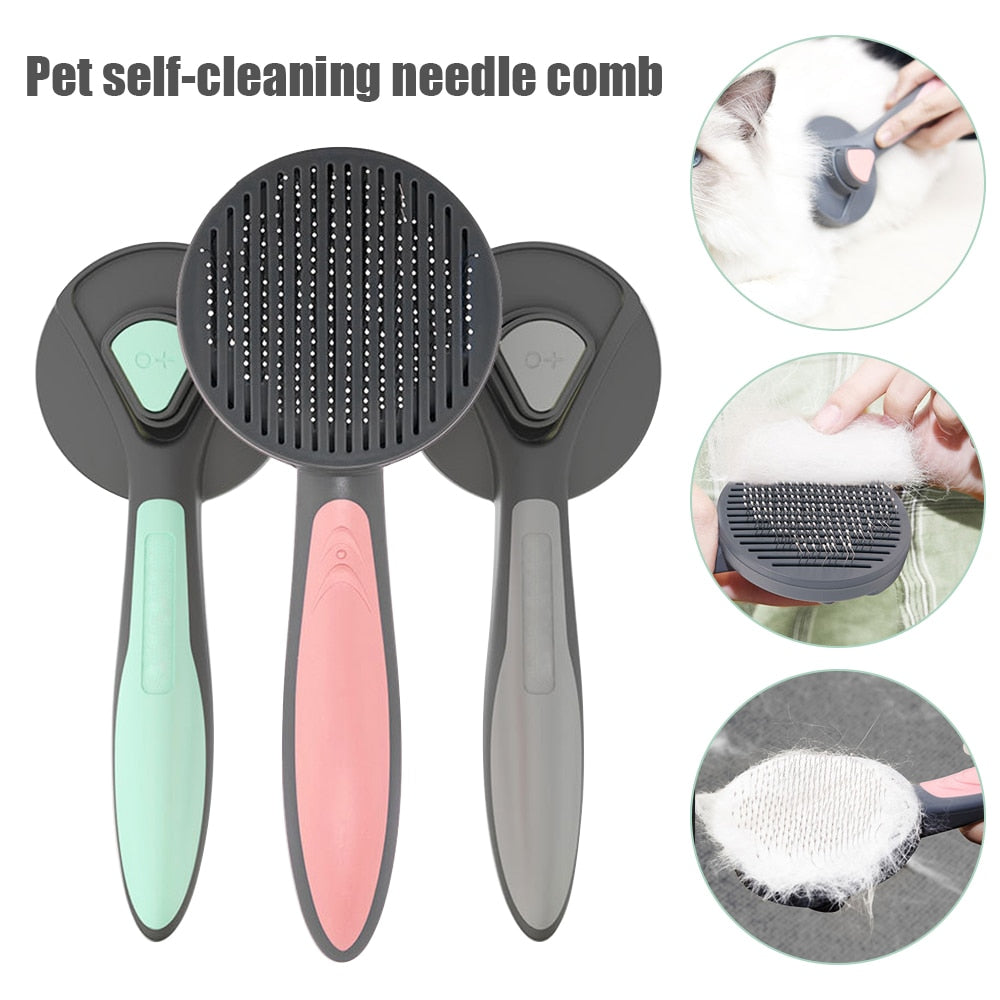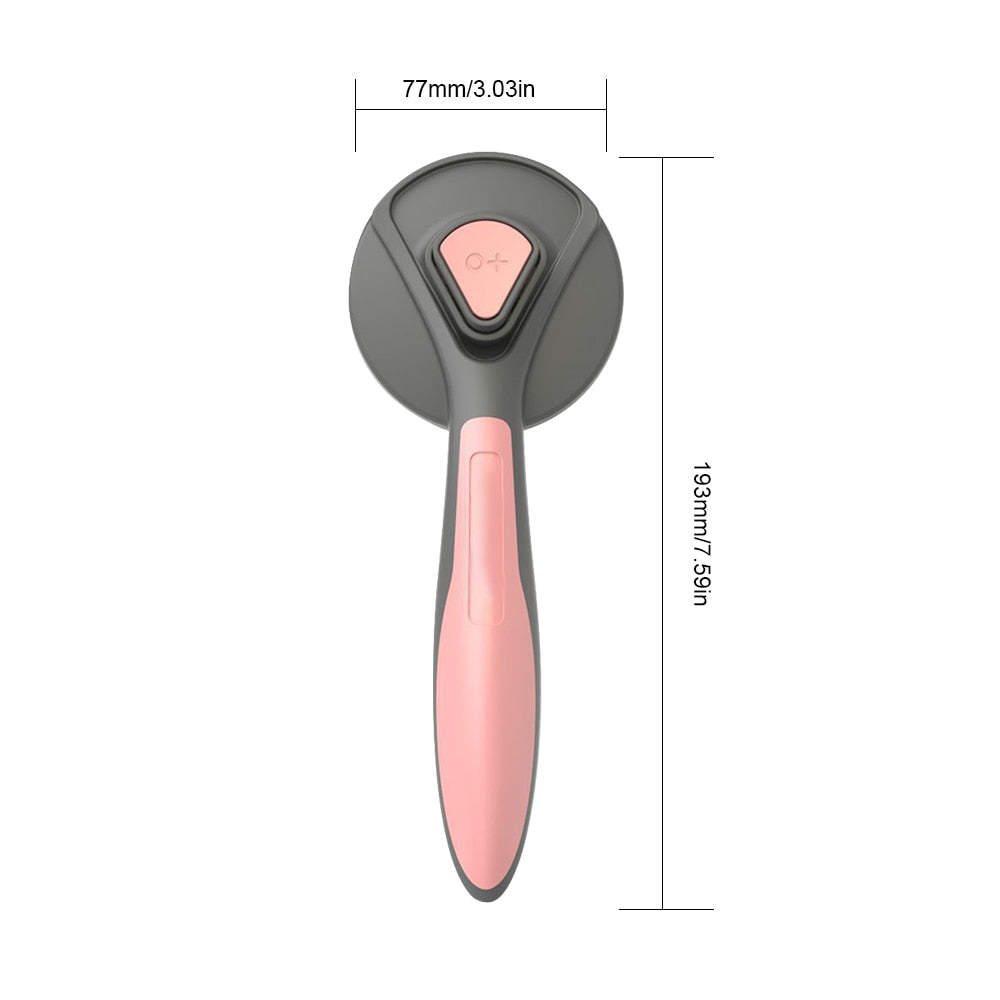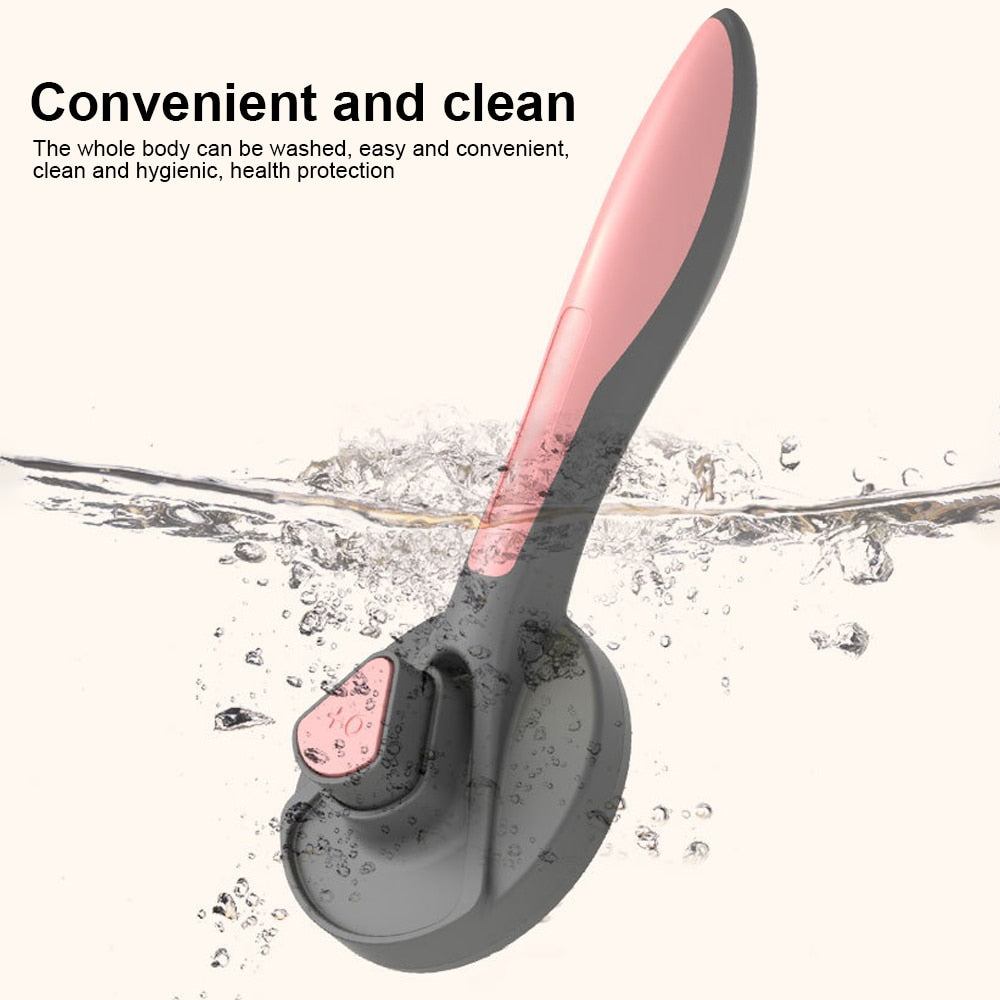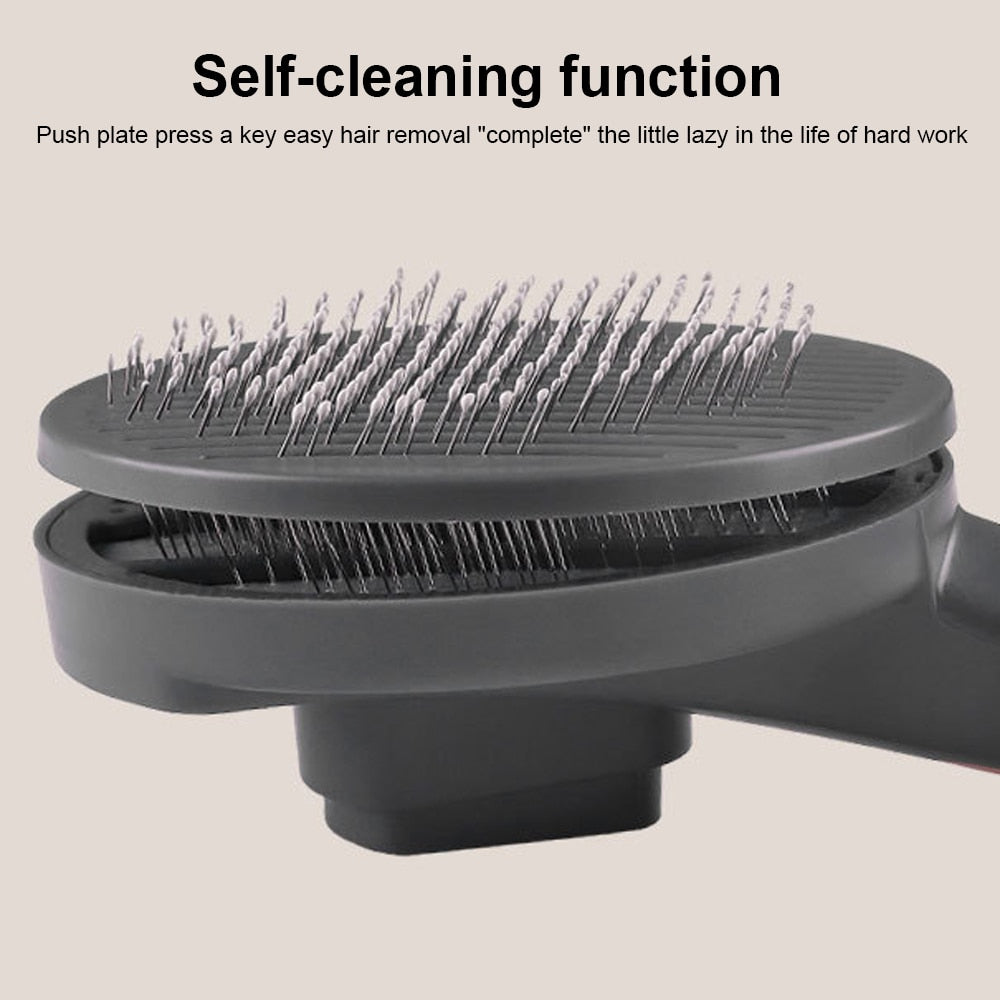 Self Cleaning Cat or Dog Brush
SPECIFICATIONS
cat brush: Cat comb
Type: cats
Origin: China
Material: Stainless steel
Item Type: Combs
Comb for cats: Removes hairs cat and dogs
This brush is amazing for your pets .

Not only your cats will enjoy a nice massage while getting brushed , but will reduce the overall need to clean your house .

This product is lightweight and so easy to clean and remove the fur.
This will control the amount of hair loss in the house , it's super convenient to use and helping them from preventing knots on their fur. 
Self Cleaning Cat or Dog Brush